Cara Greening
Vice President, Asst. Secretary
Business Development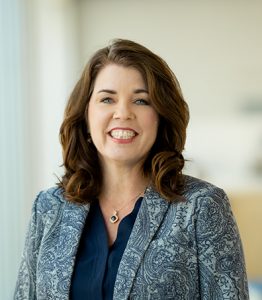 Cara serves as T. A. Loving's vice president of business development. With over 15 years of marketing and business development experience, Cara creates awareness and preference for our firm. She is an integral part of our leadership team, strategizing plans for company growth, profitability, and equally important, community outreach and impact.
Cara is active in professional and community organizations. She is a current member of the Red Shoe Crew — Ronald McDonald House,  the former Membership Chair for NAIOP Raleigh-Durham and a former board member of TCREW (Triangle Commercial Real Estate Women). Cara is an active member in SMPS, NCEDA, NCHEA and within the regional chambers that our company serves.
Cara earned her bachelor's degree in Education from Loyola University Chicago. She achieved National Board Certification while teaching in the Wake County Public School System. Education continues to be important for Cara, evidenced by her multi-year commitment and participation on the Executive Board of Wake Education Partnership.