Chris Myers, Associate Design-Build Professional
Vice President, Collaborative Delivery, Civil Infrastructure Group Manager
Civil Business Development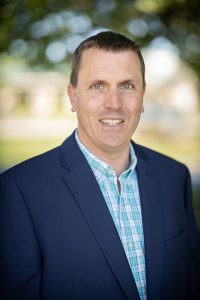 Chris Myers provides Design-Build services for the water and wastewater industries.  During his tenure with T. A. Loving Company, Chris has worked on a variety of Plants- both Water Treatment and Waste Water Treatment, Pump Stations, Line, and Bridge projects. In addition to Design-Build, Chris is also a successful project manager within the Design-Bid-Build and Construction Management at-Risk delivery methods.
Chris has over 19 years of experience. He provides project oversight and leadership to ensure that all project goals and owner expectations are met in a positive, collaborative manner.
Chris is a graduate of  Wright State University, Dayton, Ohio, with a BS in Business Management and MBA with a Concentration in Project Management. Chris spends his free time with his wife and four kids camping, swimming, and scouting.